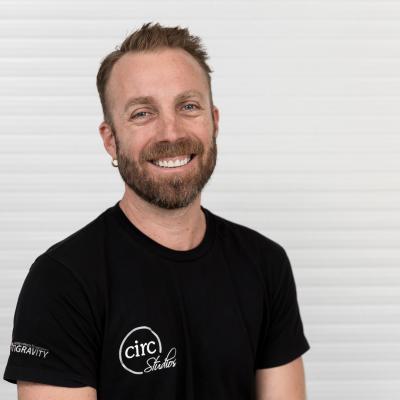 Darren was born in Western Australia and has lived all over the world, including in Singapore, Hong Kong, Seoul, Hamburg, Antwerp, Dan Hagg, Montreal and Las Vegas. He now resides in Mooloolaba on the Sunshine Coast.
He has trained in a variety of Pilates styles, such as Reformer, Cadillac, Wunderchair and Mat. Anti-Gravity is another specialty of his, having trained in aerial yoga, suspensions fitness, kids, fundamentals and AirBarre.
Darren has worked Cirque du Soleil's blockbuster 'KA' at the MGM Grand Casino, Las Vegas, danced in the musical 'Cats' in nine different countries and worked on the original production of 'Miss Saigon' in Holland. He is a qualified Pilates instructor and has worked with many of the world's best acrobats. Darren trained as a dancer growing up and is competent in all facets of dance. He has also competed Nationally in Sports Acrobatics and holds Tumbling and Partnering titles.
Currently, Darren is a Director at Coastal Cruises Mooloolaba, Just Acrobatics and CircStudios.